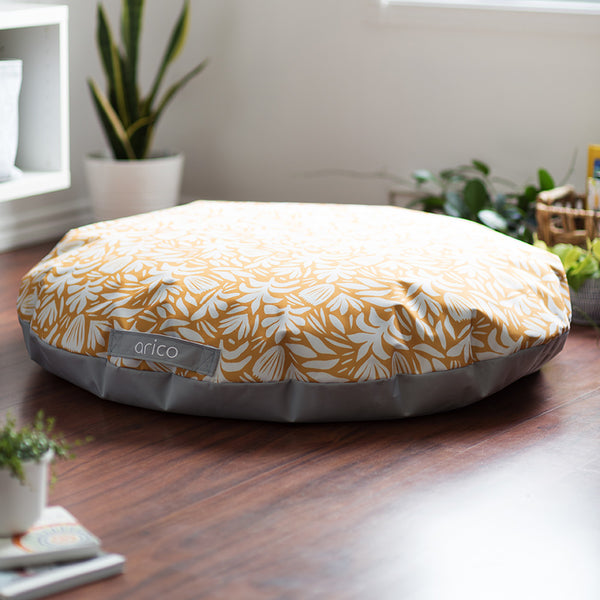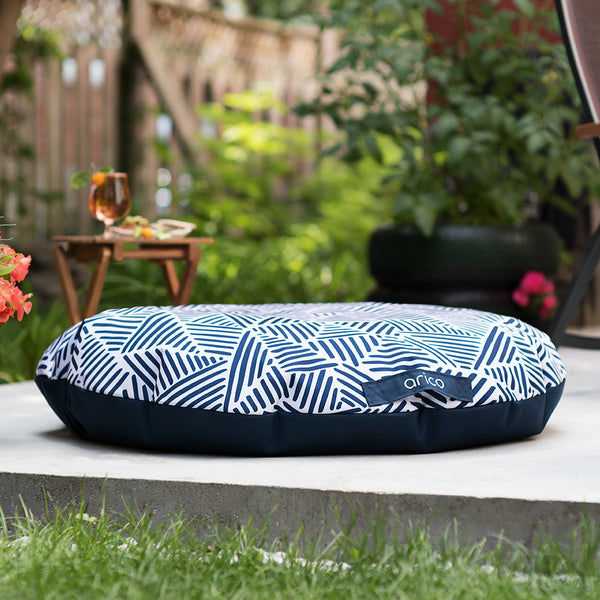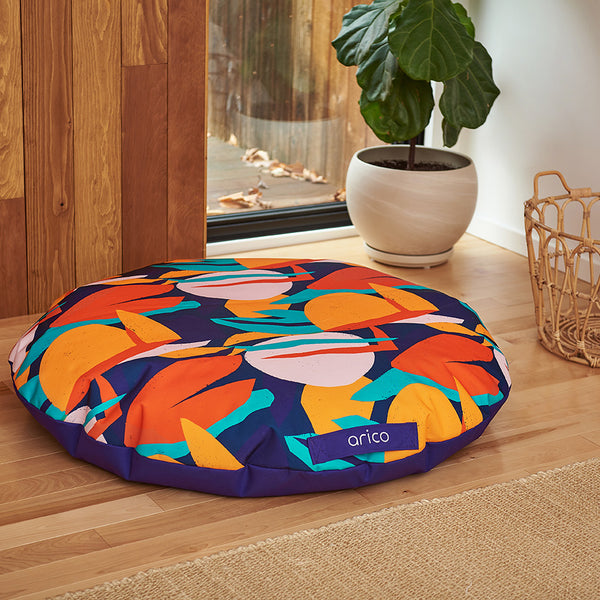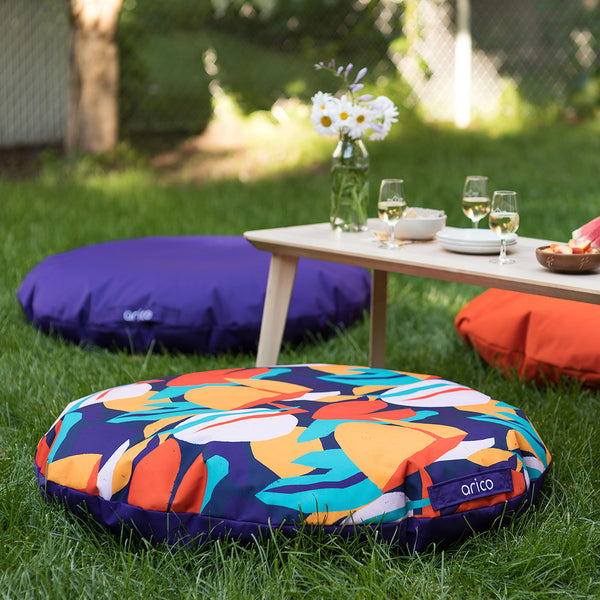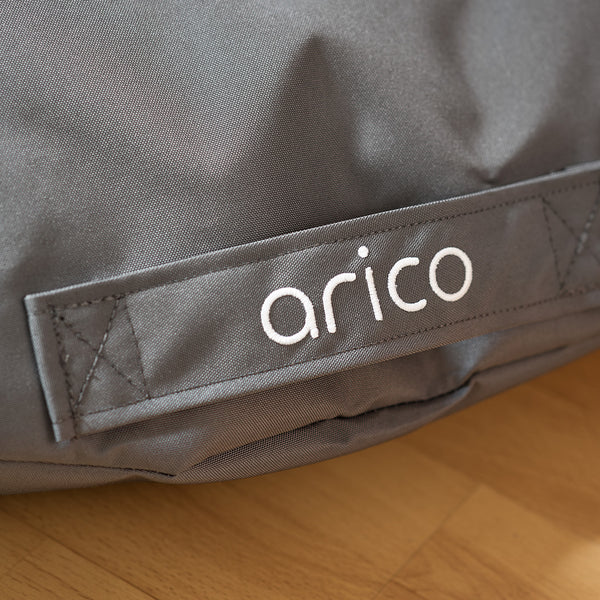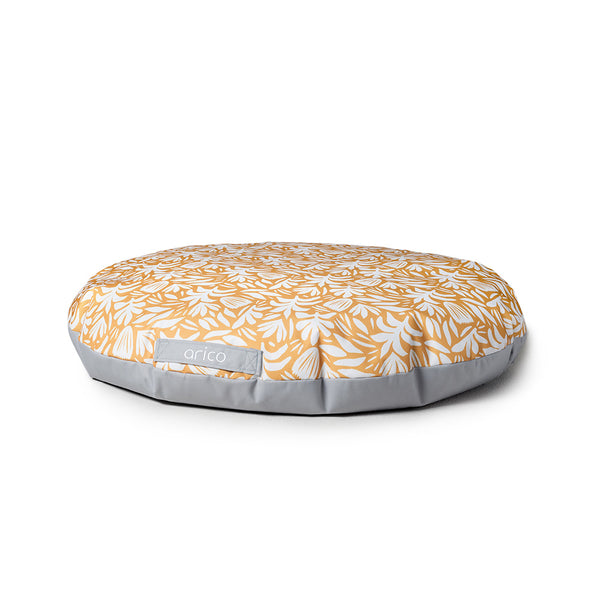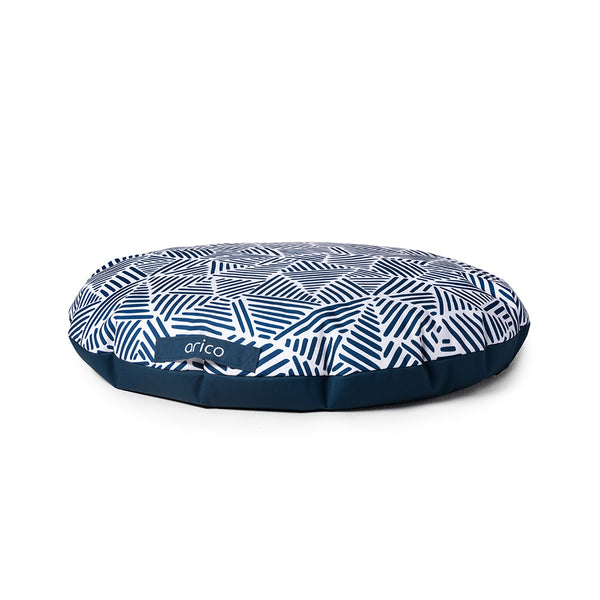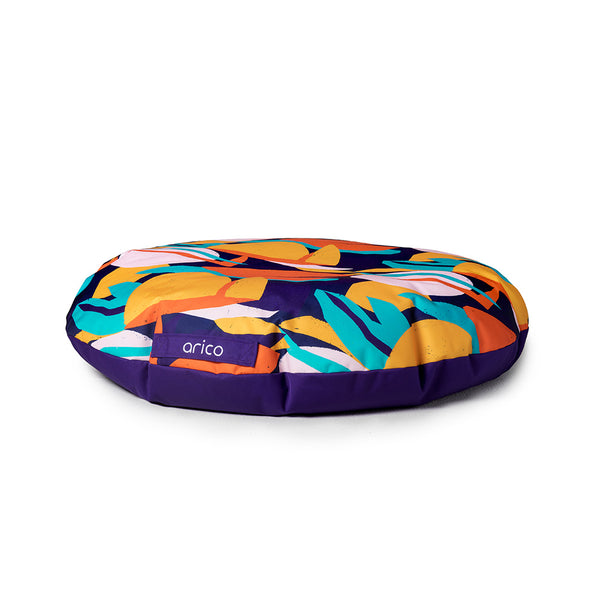 Description
Specifications
Interview
Guarantee
Description
ARICO floor cushion - with patterns (limited edition): Add a personalized and colorful touch to your living space | Quebec manufacturing

These unique cushions are designed to create a vibrant ambiance in any room of your home. With their captivating patterns and vibrant colors, they bring a touch of whimsy and creativity to your decor.

Our cushions offer an original and distinctive design. Each pattern is carefully selected to create a strong visual impact and add a dose of style to your space. Whether you are a fan of a modern, bohemian or traditional style, our varied patterns adapt to all tastes and preferences. From geometric patterns to floral patterns to abstract patterns, you will surely find the one that matches your aesthetic vision.

They are also designed to provide optimal comfort in all your relaxation activities. Their ergonomic round shape follows the contours of your body, providing soft and pleasant support. Whether for your moments of relaxation, reading or meditation, our floor cushions are your allies for absolute comfort.

The added benefit of our patterned floor cushions is their versatility. They are designed for both indoor and outdoor use. You can display them on your living room floor, add them to your furniture for an extra touch of comfort, or even take them with you on your outdoor outings. Their embroidery handle allows you to carry them easily and store them effortlessly.

Stain resistant and easy to clean. You don't have to worry about any little accidents that might happen while using them. They are designed to withstand daily use and to accompany you wherever you go. Whether it's creating play areas for children, relaxation corners for yourself or to provide a touch of comfort during your outdoor outings, our floor cushions are versatile companions that adapt to everyone. your needs.

Discover our collection of patterned floor cushions now and let your imagination run wild!

Specifications
Dimensions: 

44(diameter) x 15(height) inches.

Housse Arico: 

made of 100% polyester made of brand new materials. Imported by Arico Inc. Premium quality sublimation design. 

Filling: high density polystyrene beads (5mm) EPS 100% recyclable.
The polystyrene balls are in an internal net for the protection of children.
Floor cushion: waterproof sublimated fabric, 100% polyester, resistant to rubbing and tearing (anti abrasion), UV resistant (not anti-UV), non-flammable (fire retardant). Interior protection of 100% polyurethane fabric. ISO 12927-2 certified.
Interview
Take care of your ARICO floor cushion by following our simple and effective maintenance tips. With these tips, you can keep your bean bag looking pristine while extending its lifespan. Here's how to maintain your Bean Bag with ease.

Washing tips:

When it comes to cleaning your floor cushion, it is best to follow these recommendations to preserve the quality of the fabric and padding.
Hand wash with a damp cloth
Avoid chemicals;
Machine wash not recommended
Do not dry clean
Do not tumble dry
Washing instructions:

Detailed washing instructions are located inside your cushion. Be sure to read them carefully before cleaning.
With these simple care tips, you'll be able to keep your floor cushion looking shiny and clean, ready to give you moments of absolute relaxation for years to come.
Guarantee
Our ARICO products have a 1 year warranty on seams.
If anything under normal use happens to any of the seams before your warranty expires, contact us by phone or write to us at sav@arico.ca. A member of our team will inform you of the procedure to follow.
Take care to remove the inner net with the polystyrene beads before starting the process.