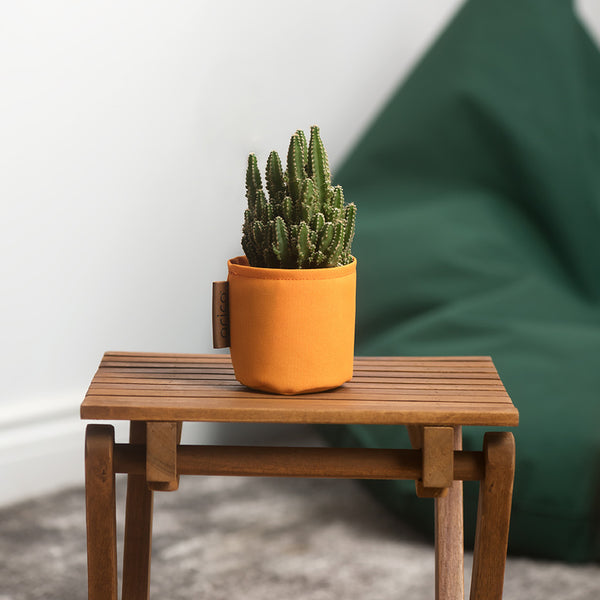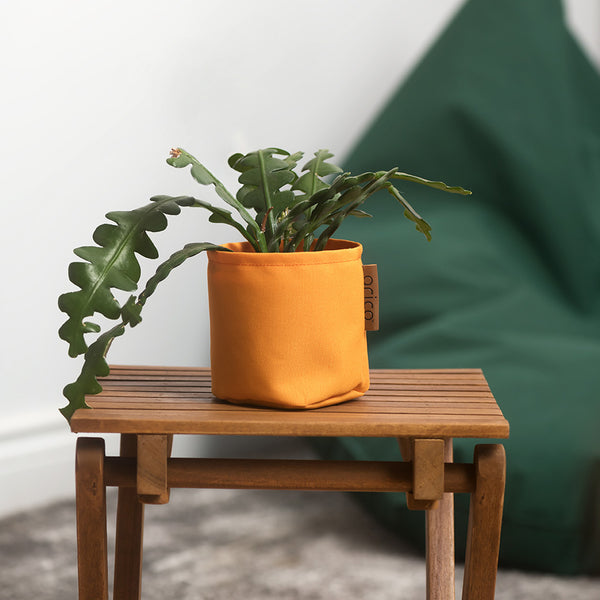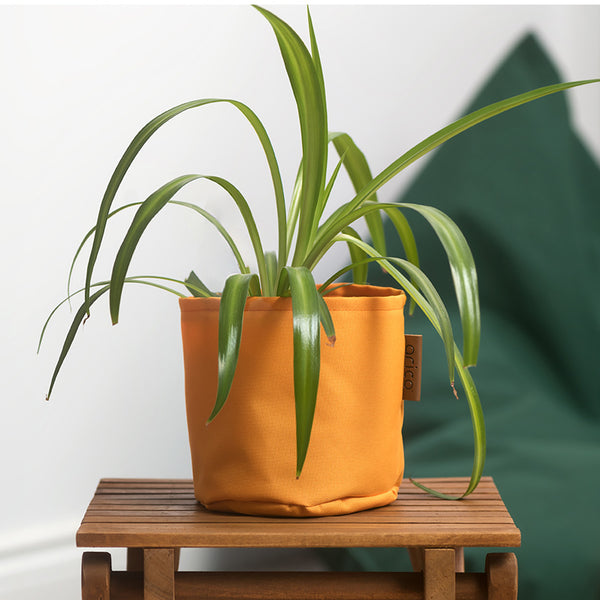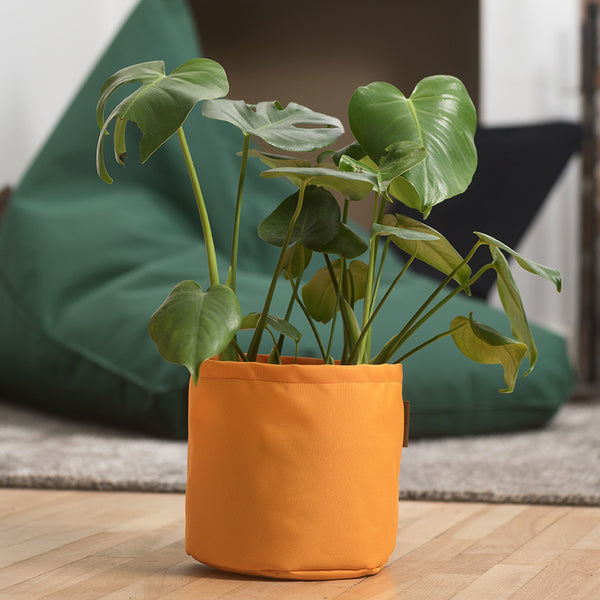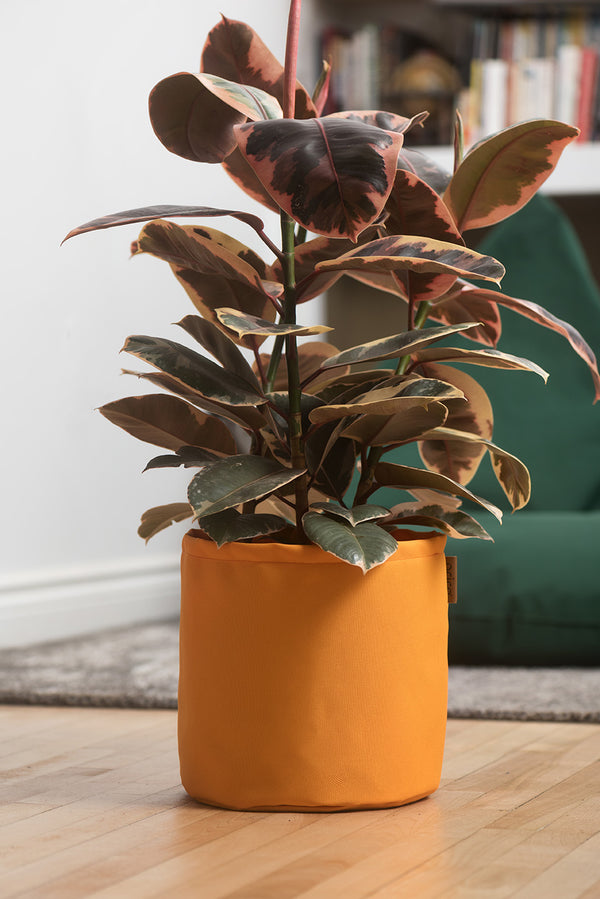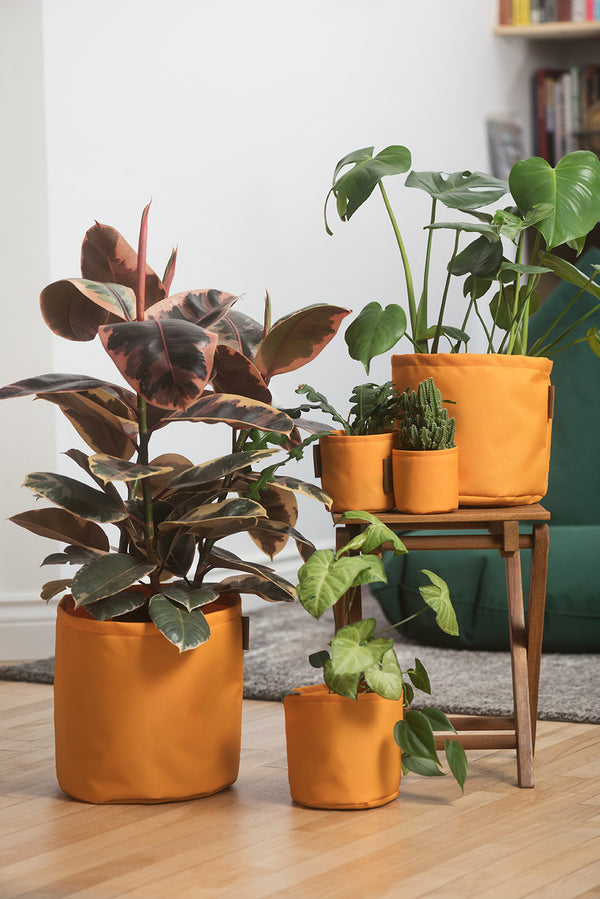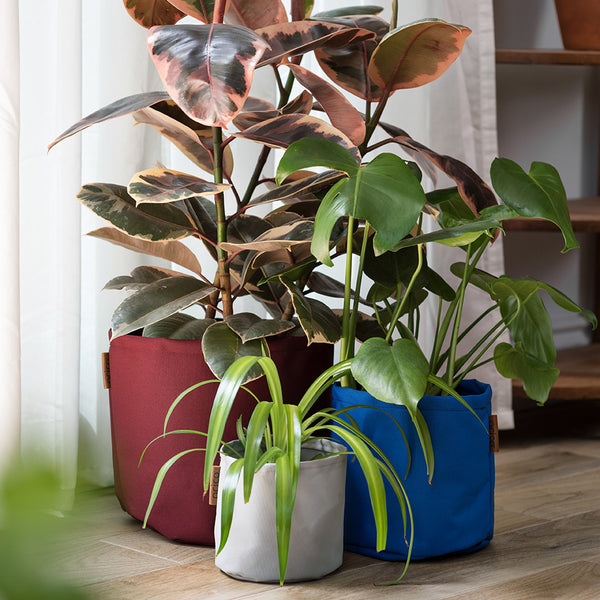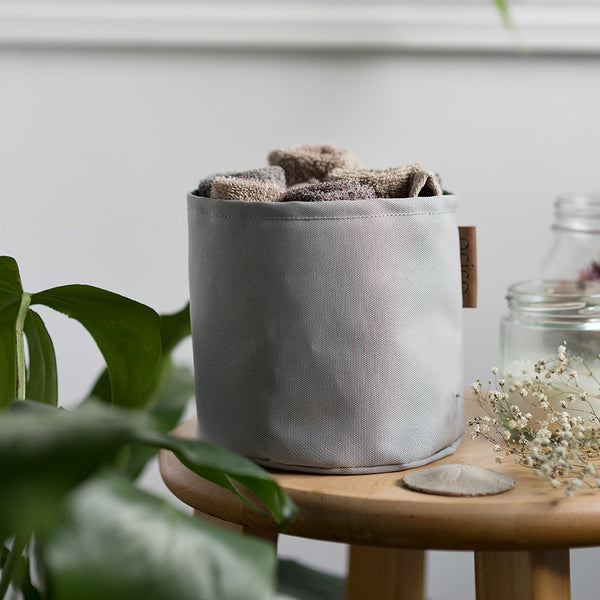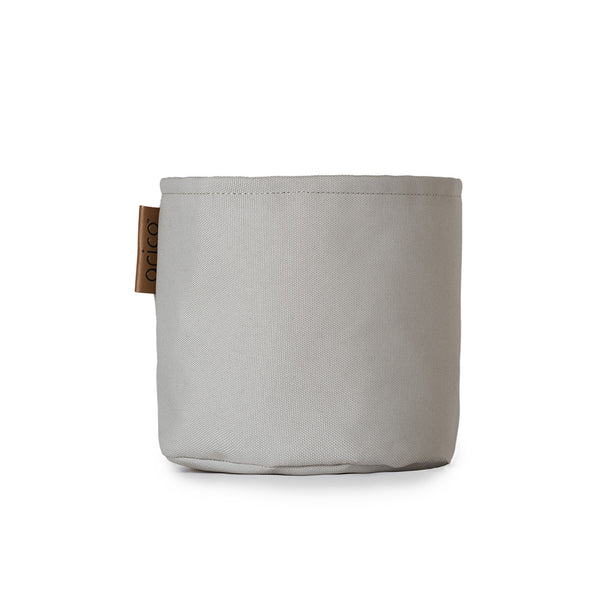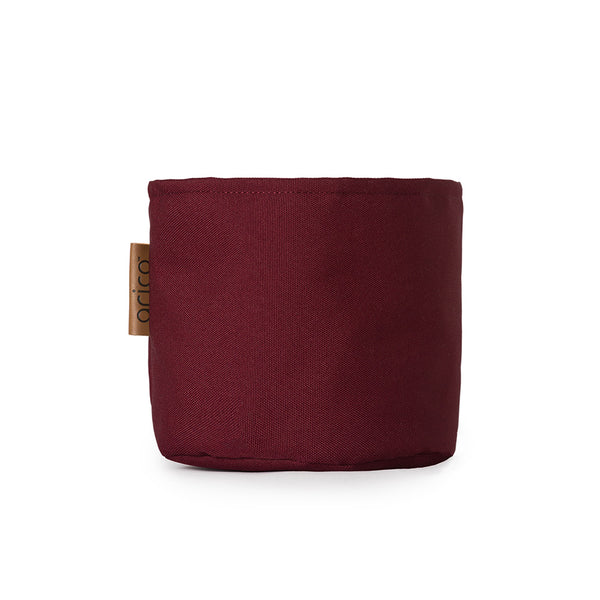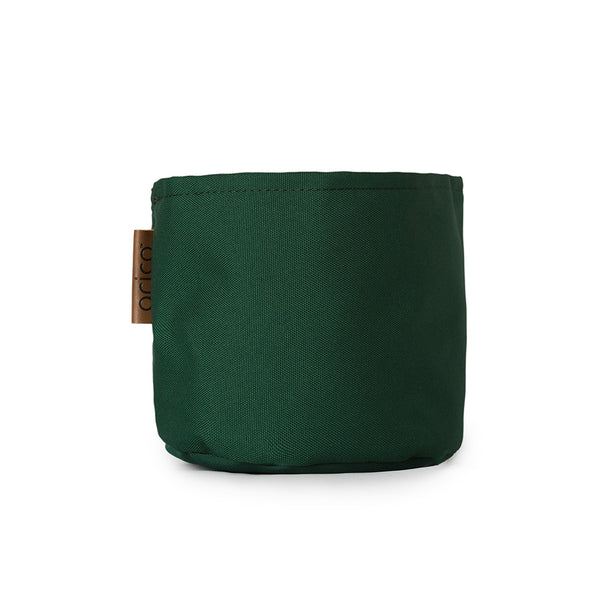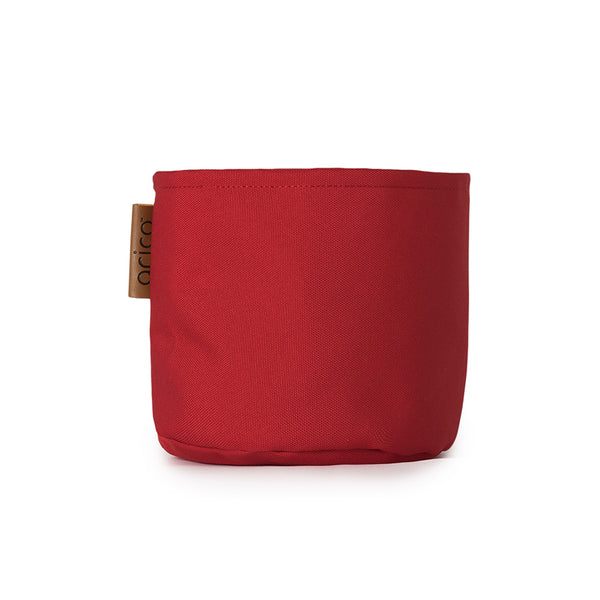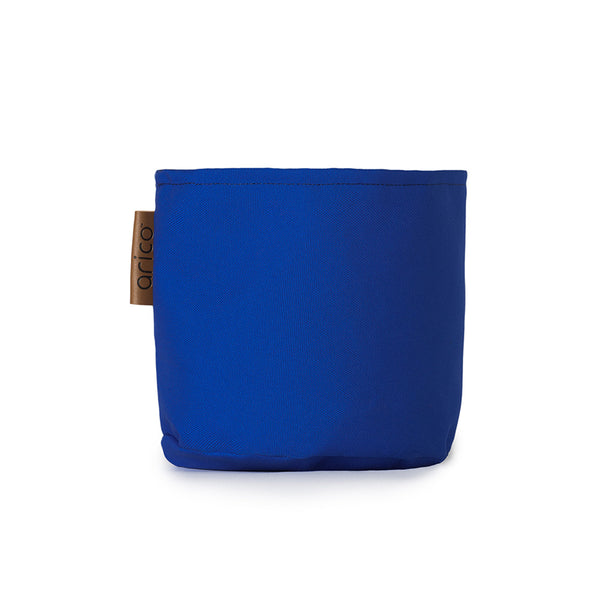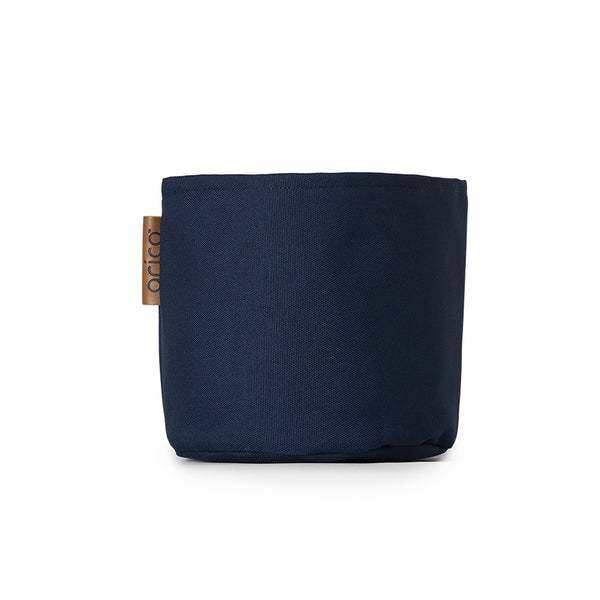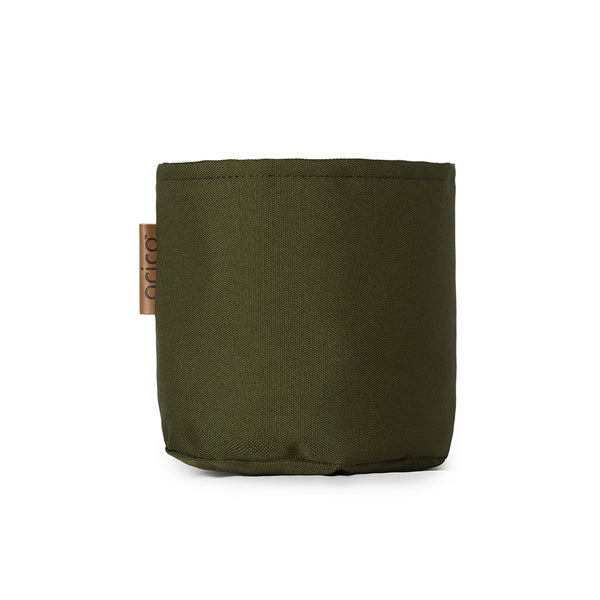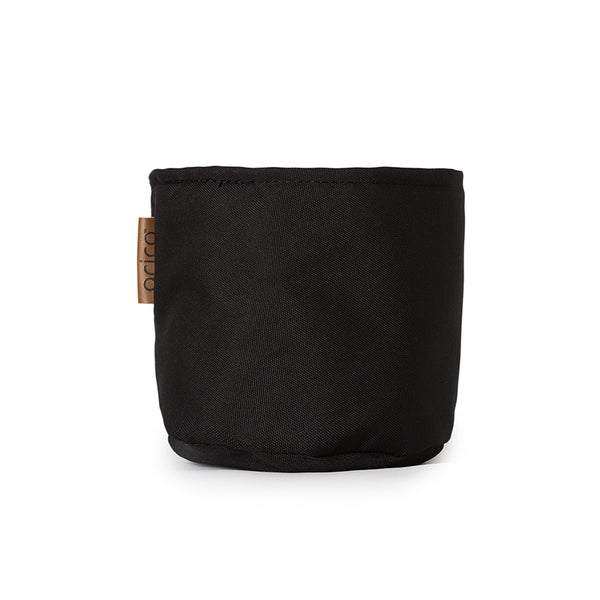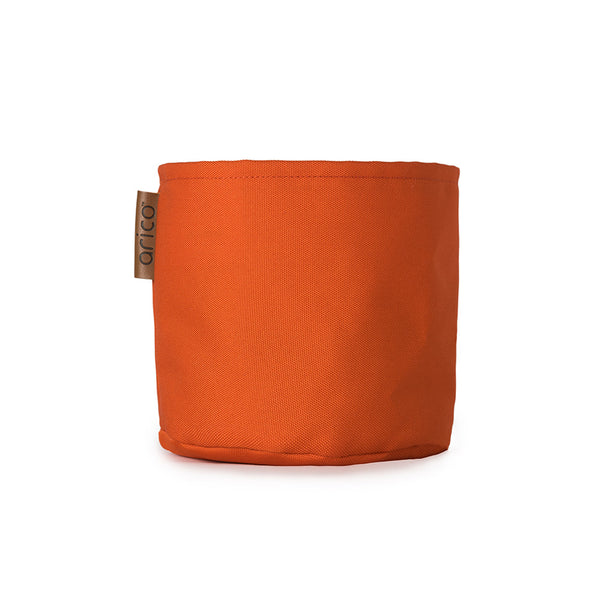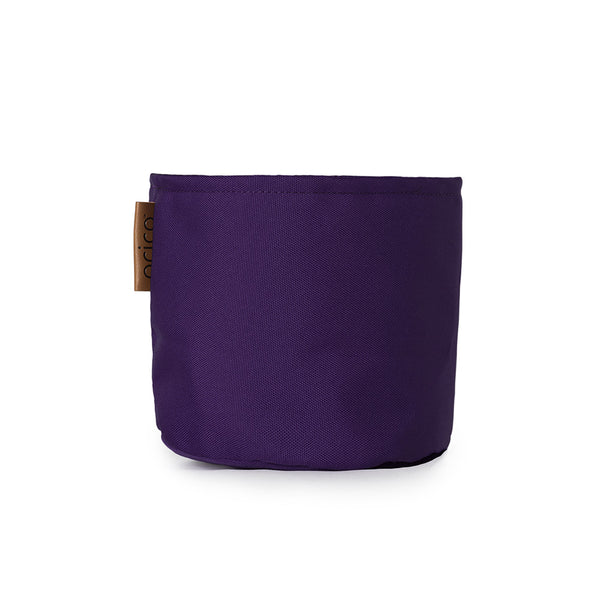 Description
Specifications 
Interview
Guarantee
Description
ARICO flowerpots: Add a touch of color to your garden! | Quebec manufacturing
Discover our collection of ARICO planters, designed to light up your garden in style. Made with on-trend colors and our high quality waterproof fabric, they are both aesthetically pleasing and durable.

Available in several sizes, our planters are the perfect solution to showcase your stylish plants. Whether for indoor or outdoor plants, our planters provide convenient storage space while adding a touch of sophistication to your space.

Use our ARICO cachepots not only as containers for your plants, but also as functional decorative elements. Their versatile design allows them to be used as storage for your garden accessories, tools or even outdoor toys.
Suitable for outdoor use.
Thanks to their fabric, our ARICO plant pots are waterproof, resistant to bad weather and UV rays. You can leave them outside without fear of damage caused by the elements. Plus, their durable construction ensures a long lifespan, allowing you to enjoy their beauty for many seasons.
Add a touch of elegance to your garden with ARICO planters. Their modern design and choice of trendy colors harmonize perfectly with different styles of exterior decoration. Transform your outdoor space into a veritable green oasis.
Specifications 
Made of 100% polyester made of brand new materials. Imported at the request of Arico.
Waterproof fabric, 100% polyester, resistant to rubbing and tearing (anti abrasion), UV resistant (not anti-UV), non-flammable (fire retardant). Interior protection of 100% polyurethane fabric. ISO 12927-2 certified.

Actual Dimensions (Length X Width):

Planters 3 inches: 3 x 3 1/16
4-inch flowerpots: 4

 x 4

6-inch flowerpots: 5

 x 5 3/4

8-inch flowerpots: 8

 x 7 3/4

Planters 10 inches: 9 3/4 x 10
Interview
To ensure a long life for your ARICO product and maintain its beauty, it is important to follow proper washing instructions. Here are the tips for maintaining your product:
Washing tips: 
Hand wash with a damp cloth

Avoid chemicals

Machine wash not recommended 

Do not dry clean

Do not tumble dry
Washing instructions: 
Please note that detailed washing instructions are provided inside the product. Be sure to consult them for advice specific to your ARICO product.
By following these washing instructions, you will preserve the beauty and durability of your ARICO product, allowing you to enjoy its qualities to the full for many years to come.
Guarantee
Our ARICO planters have a 1 year warranty on the seams.
If anything under normal use happens to any of the seams before your warranty expires, contact us by phone or email us at info@arico.ca. A member of our team will inform you of the procedure to follow.