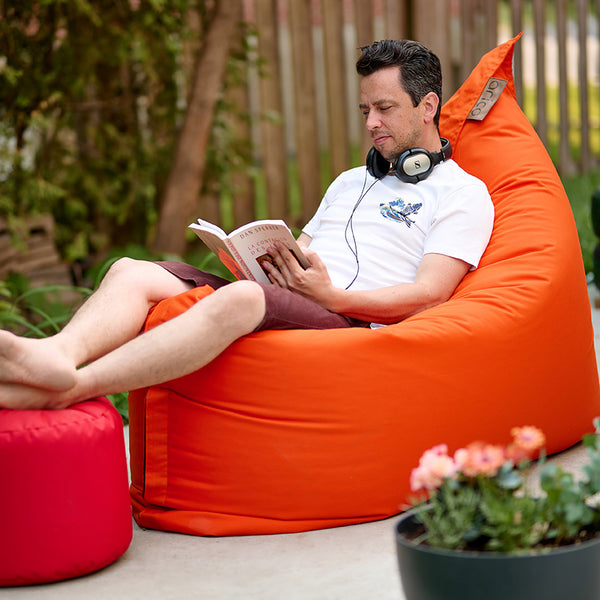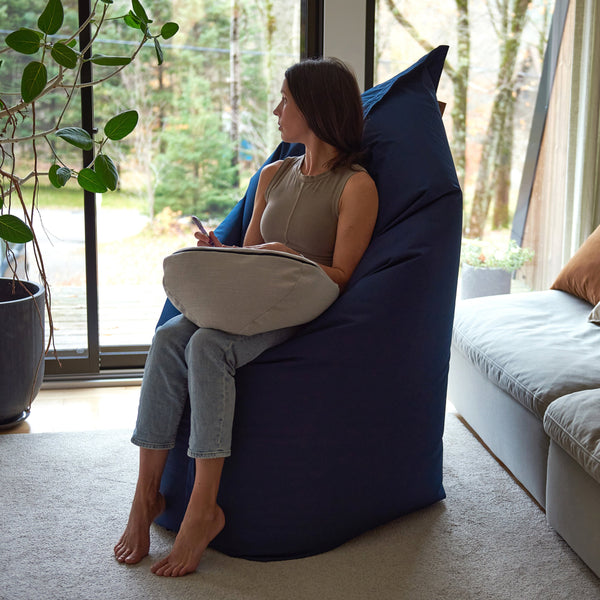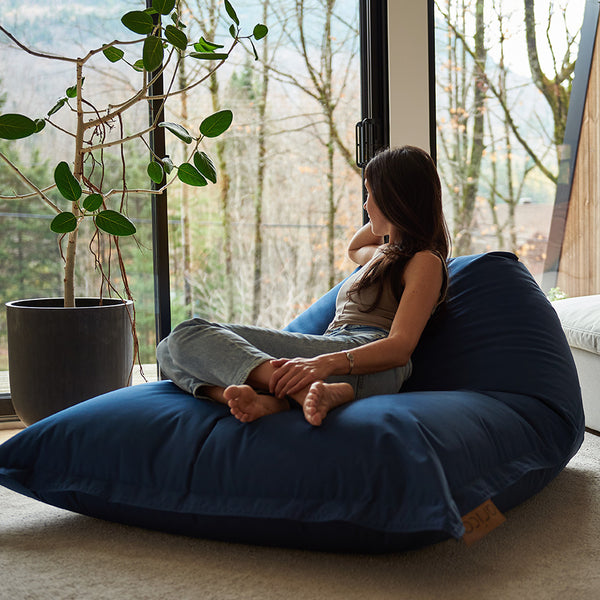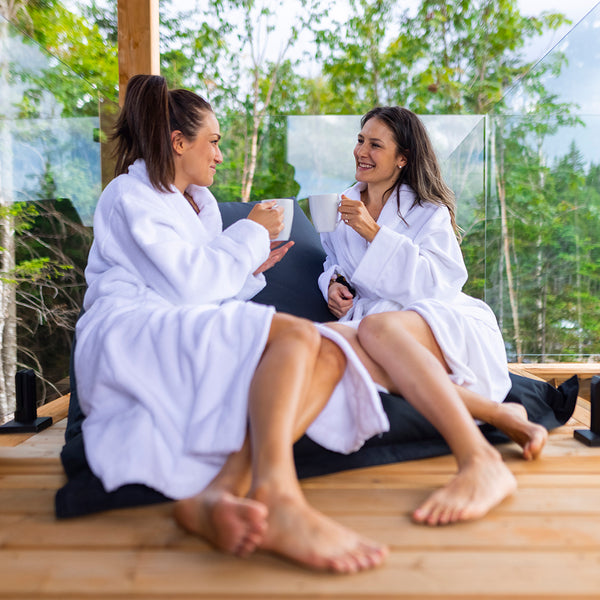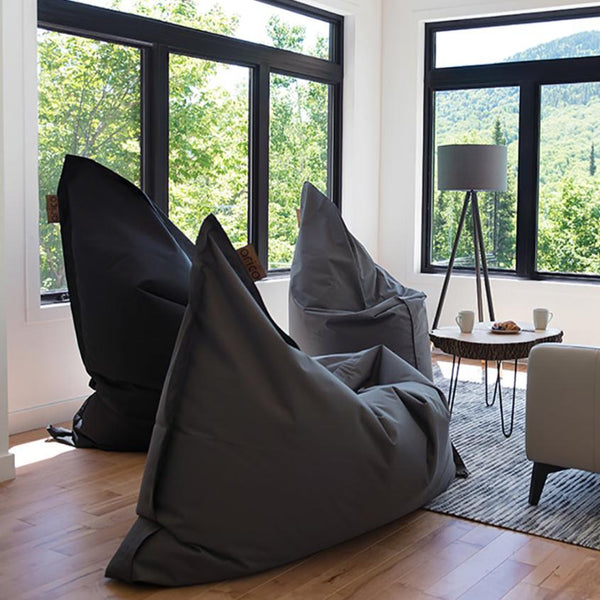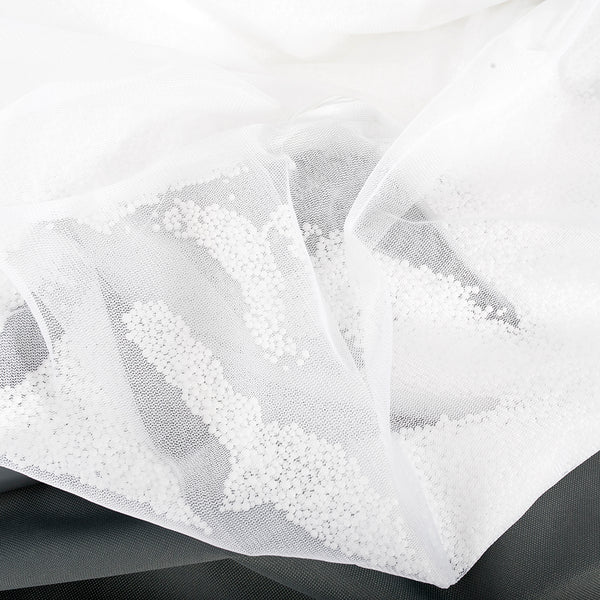 Description
Specifications
Interview
Guarantee
Description
Bean Bag Adult Size: Your ultimate relaxation ally | Quebec manufacturing
The centerpiece of your relaxation and comfort space is here! Our Adult Size Bean Bag is designed to offer you an unparalleled relaxation experience, thanks to its foolproof fabric and its multiple positions. Immerse yourself in exceptional comfort with our Adult Size Bean Bag. Made with our abrasion and tear resistant fabric, this bean bag is designed to stand the test of time. Its waterproof polyester fabric allows you to use it indoors or outdoors, giving you ultimate relaxation wherever you are.

Thanks to its generous dimensions, our largest adult beanbag offers up to 5 different positions.
This allows you to find the one that perfectly matches your comfort level. Whether you want to sit comfortably, lie down to read a book or even relax in a semi-reclining position, our Adult Size Bean Bag adapts to your needs.

Add a touch of style to your living space with our sleek, modern design bean bag. Its elegant look blends in perfectly with any type of decoration, whether it's a contemporary living room, a cozy bedroom or a relaxing reading corner. In addition to being aesthetically pleasing, our bean bag is built to last. Made with UV-resistant fabric, it retains its color and shine, even when exposed to sunlight. Plus, it's non-flammable, providing extra peace of mind for safe use. Thanks to the inner polyurethane protection, the fabric remains soft and pleasant to the touch, adding an extra layer of comfort.

You can relax with peace of mind, knowing that our bean bag promotes healthy posture and relieves muscle tension.
When you choose our Adult Size Bean Bag, you are opting for the ultimate in comfort and support. Its high-quality padding follows the contours of your body, providing optimal support for your back, neck and legs. 

Whether you're looking for a cozy reading nook, a booster seat for guests, or just a place to relax after a long day, our bean bag is your best ally. Its versatility allows it to adapt to all situations and all the moments of relaxation you are looking for.

Discover our Adult Size Bean Bag now and treat yourself to the ultimate relaxation experience, combined with an elegant design and exceptional durability. Don't miss this opportunity to transform your relaxation area into a haven of absolute comfort.

To learn more about the different positions you can adopt with your bean bag:
Specifications
Dimensions: 75 X 55 X 12 inches.

Housse Arico: 

made of 100% polyester made of brand new materials. Imported by Arico Inc.

Filling: high density polystyrene beads (5mm) EPS 100% recyclable.

The polystyrene balls are in an internal net for the protection of children.
Adult Bean Bag: waterproof fabric, 100% polyester, resistant to rubbing and tearing (anti-abrasion), UV-resistant (not anti-UV), non-flammable (fire-retardant). Interior protection of 100% polyurethane fabric. ISO 12927-2 certified.
Interview
Take care of your Adult Size Bean Bag by following our simple and effective maintenance tips. With these tips, you can keep your bean bag looking pristine while extending its life. Here's how to maintain your bean bag with ease.
Washing tips:
When it comes to cleaning your Adult Size Bean Bag, it's best to follow these recommendations to maintain the quality of the fabric and padding.
Hand wash with a damp cloth

Avoid chemicals;

Machine wash not recommended

Do not dry clean

Do not tumble dry
Washing instructions:
Detailed washing instructions are located inside your Adult Size Bean Bag. Be sure to read them carefully before cleaning.
With these simple care tips, you can keep your Adult Size Bean Bag sparkling and clean, ready to give you moments of absolute relaxation for years to come.
Guarantee
Our ARICO Bean Bags have a 1 year warranty on the seams.
If anything under normal use happens to any of the seams before your warranty expires, contact us by phone or email us at info@arico.ca. A member of our team will inform you of the procedure to follow.
Take care to remove the inner net with the polystyrene beads before starting the process.
Meilleur achat à vie !
Tout est dans le titre. Je n'ai jamais trouvé quelque chose de plus confortable que mon bean bag adulte. Ton corps entre complètement dans des billes, le support est incroyable. Faite-gaffe fatigué car on s'endort rapidement :P
En plus, c'est fait à Québec. Thats'it.