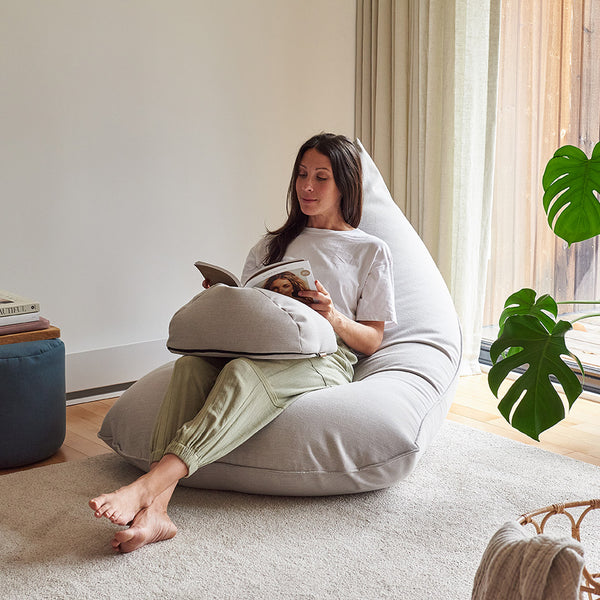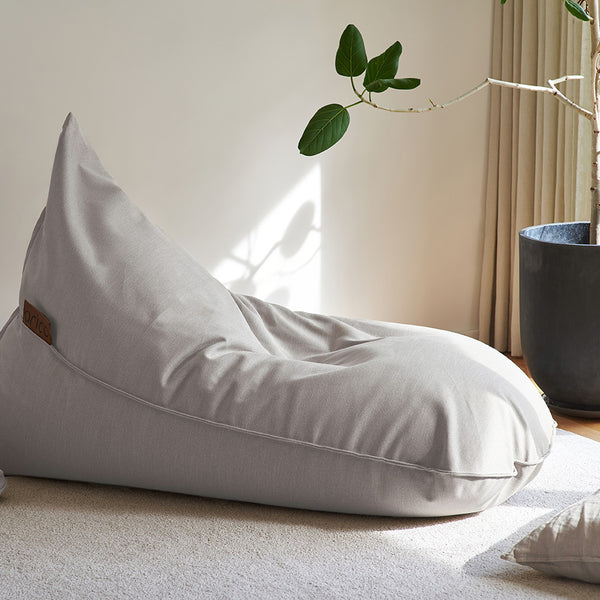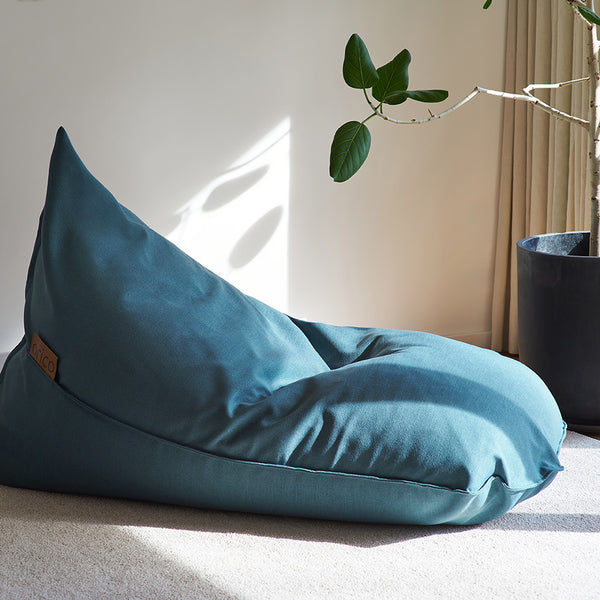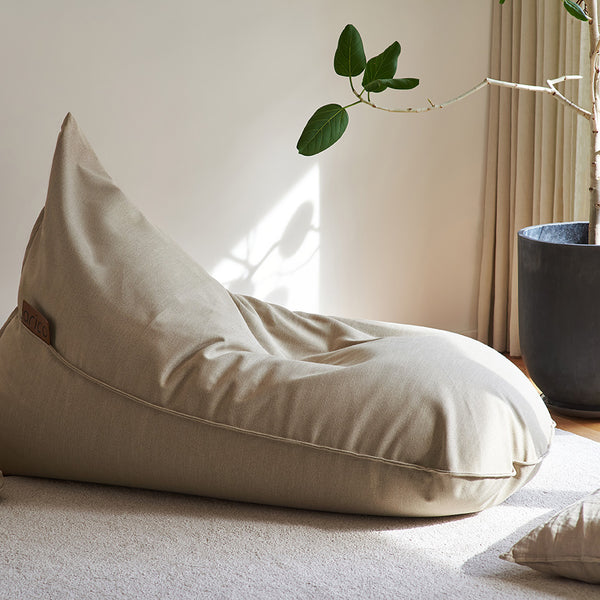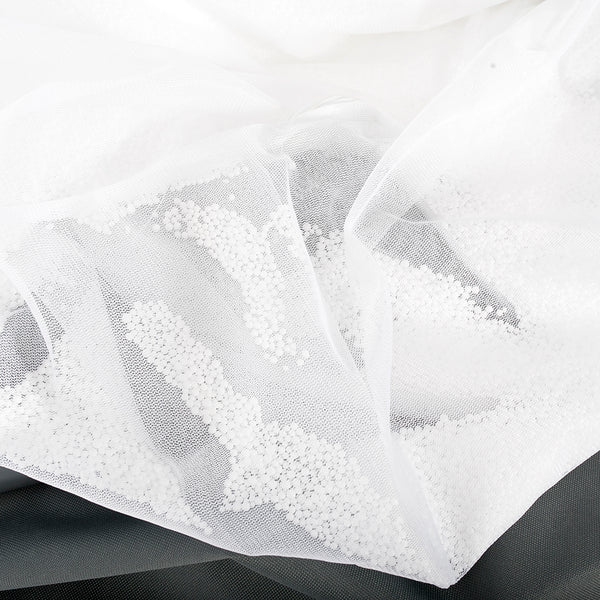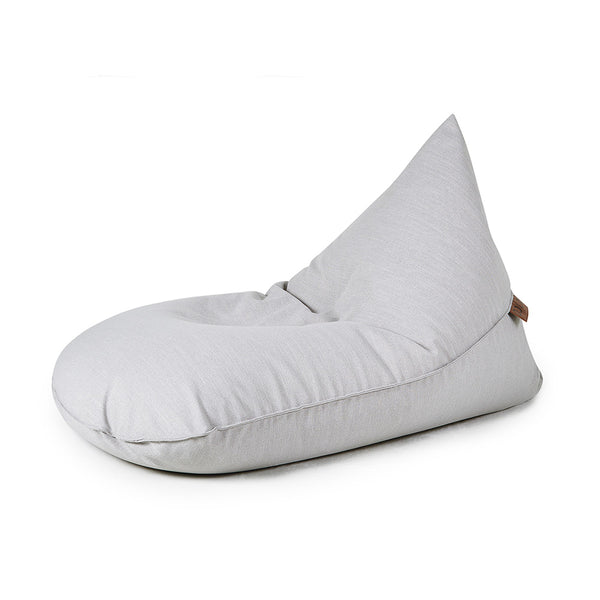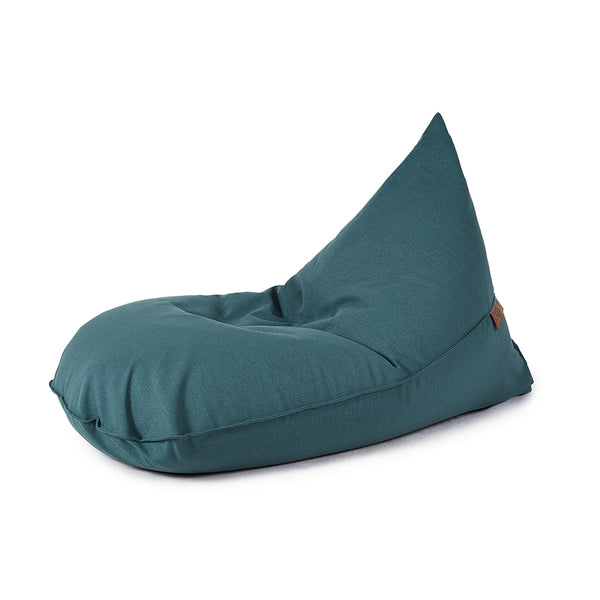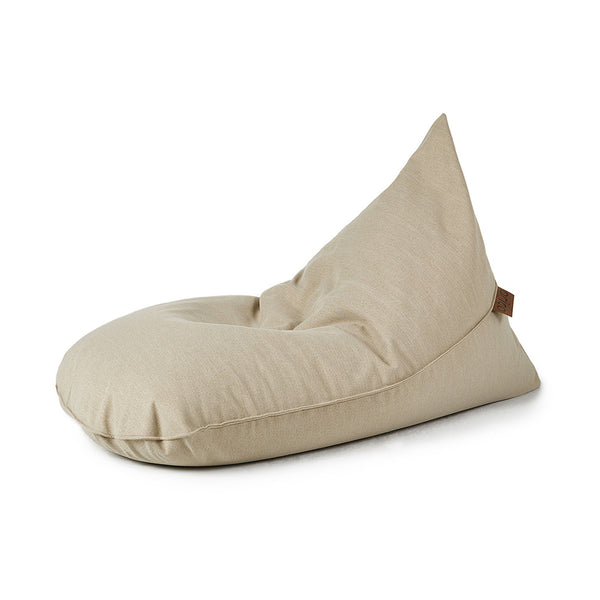 Description
Specifications
Interview
Guarantee
Description
Bean Bag Junior XL Format from the Terra Collection: Comfort, Softness and Fashion Combined | Quebec manufacturing
Discover our Junior XL Format Bean Bag from the Terra Collection, designed to offer you exceptional comfort in a chic style, soft to the touch and warm. Made with high quality lined polyester fabric, this bean bag offers an unparalleled lounging experience. Its water-resistant fabric with beading effect and its anti-abrasion function make it perfectly suitable for everyday use.

The XL version of our iconic junior format has been specially designed for adults looking for optimal comfort. While maintaining the shape identical to that of the junior bean bag, this model is elongated at the level of the legs and the seat, allowing you to fully enjoy well-deserved moments of relaxation.

Featuring soft-touch fabric that feels great with every touch.
In addition to its superior comfort, our Bean Bag Junior XL Terra features soft-touch fabric. Its trendy and warm appearance adds a touch of elegance to your living space, while creating a welcoming and friendly atmosphere.

Whether you have a small room, a bedroom, an apartment, a loft, a terrace or a mezzanine, our Bean Bag Format Junior XL adapts perfectly to all spaces. Its compact size and versatile shape make it the ideal option for those who prefer to sit at ground level, creating a friendly and relaxed atmosphere.

At ARICO, we attach great importance to the quality and durability of our products. That's why our Format Junior XL Bean Bag features fabric that's resistant to chafing and tearing, guaranteeing you long-term use. You can relax with peace of mind knowing your bean bag is built to stand the test of time.
To create a warm and welcoming atmosphere.
Our Junior XL Format Bean Bag from the Terra Collection is the ideal choice. Its modern and elegant design, combined with its soft-touch fabric, brings a touch of sophistication and comfort to your interior. All you have to do is let yourself be enveloped by its softness and enjoy moments of absolute relaxation.

Don't miss the opportunity to transform your living space with our Junior XL Bean Bag Format.
To learn more about the TERRA collection, visit https://arico.ca/pages/collection-arico
Specifications
Dimensions: 60 X 35 X 35 inches

.



Housse Arico: 

made of 100% polyester made of brand new materials. Fabric imported by ARICO Inc.

Filling: high density polystyrene beads (5mm) EPS 100% recyclable.

The polystyrene balls are in an internal net for the protection of children.
Bean Bag Junior XL:

Made with a 100% polyester fabric lined, water resistant (beading) and anti abrasion (resistant to rubbing and tearing).
Interview
To maintain the beauty and durability of your Junior XL Bean Bag from the Terra Collection, it is important to give it proper maintenance. Follow these simple tips to keep your Bean Bag in perfect condition:
Hand washing :

 

For simple washing, lay the Bean Bag flat. Use a damp cloth to clean the fabric, rubbing evenly.

 

Avoid the use of harsh chemicals that could damage the fabric.
Deep wash: If you want to do a deep wash, remove the bean bag and lay the bean bag flat. You can pour water on the fabric and gently rub it to clean the entire bean bag. Another option is to soak the cover in a water bath with natural cleaning products for a few hours.
Washing instructions:

Specific washing instructions are located inside the Bean Bag. Be sure to read them carefully before washing. To preserve the quality and longevity of your Bean Bag, we recommend that you avoid machine washing. Prefer hand washing to preserve the structure and texture of the fabric.
By following these simple maintenance tips, you can enjoy your Bean Bag for many years.
Guarantee
Our ARICO Bean Bags have a 1 year warranty on the seams.
If anything under normal use happens to any of the seams before your warranty expires, contact us by phone or write to us at sav@arico.ca. A member of our team will inform you of the procedure to follow.
Take care to remove the inner net with the polystyrene beads before starting the process.